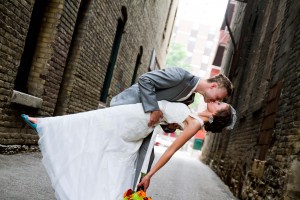 We had such a great experience working with Kyle as our photographer for our wedding!! He was such a professional, and he was great with communication before, during, and after the wedding day. He was able to manage our bridal party, which consisted of 14 people, and made everyone feel very comfortable. When we got out photos back, we were absolutely ecstatic!! The photos all turned out beautifully and he totally captured the day as well as people's individual personalities. We definitely felt that Kyle took great care of us and the most important pictures we will ever have. We highly recommend Kyle to anyone looking for a professional photographer with an artistic eye and ability to truly capture the moment!! We are so thankful to Kyle and all of his hard work!           –Josiah and Britta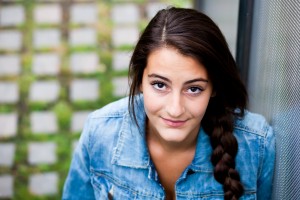 We chose Kyle to do senior pictures for my 17 year old daughter. I liked what I saw on his website and liked his knowledge and expertise and enthusiasm that he displayed during our phone conversation. Kyle is completely open to various locations for the photo shoot and will spend the time required to get good results. Kyle was very excited to do a photo shoot at the Walker Scupture Gardens and so was my daughter. The results were lovely – so many good photos to choose from. As far as dos and don't – I would say do be prepared to have fun and enjoy the creativity of the process — don't worry, relax and know that you are going to get some amazing great pictures –Mary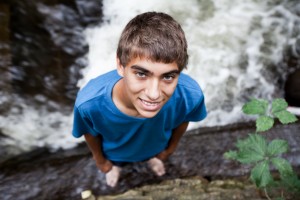 I think my son viewed senior pictures as something he had to get through; however having Kyle as his photographer the experience became a fantastic adventure! Within a few minutes of starting the shoot, he had my usually reserved son in full out grins. Kyle is passionate about his job and the pictures are proof of how truly talented he is, with a great eye for angles and colors; he will go to great lengths to get the perfect shot. I'm so happy I found him! — Keith and Sandra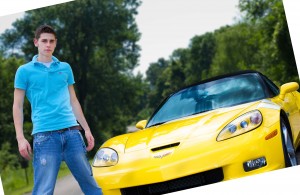 The biggest difference I have noticed between Kyle and other photographers is his passion to get every good shot. He doesn't treat a shoot like a job; he treats it like an opportunity. Kyle gets excited when he finds artistic backgrounds and objects to use and will work with his client to find the best settings and poses to fit their personality. He once stood on top of a fence to get a shot of me which showed me that he will literally do whatever it takes to get all the best shots he has envisioned. While still being ambitious, Kyle keeps the shoots relaxing and enjoyable with his kind and fun personality. Besides all this, he will give you all the best professional service with his quality equipment, knowledge of photography, and talented editing. Kyle Heaser has my highest recommendations to anyone.            –Barak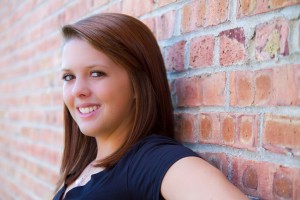 Kyle has such great ideas on how to get the perfect shot. During my session with him we tried out some interesting (and occasionally comical!) techniques  and they looked great in the end! He's such a fun happy-go-lucky guy anyone would love! I loved all the pictures, they truly looked like they came from magazines and all my friends wanted to know who took them. He's a great guy and will give you exactly the pictures you want. And he's a crazy awesome gymnast so therefore he's that much better! Kyle made the session fun and very professional I would advise anyone to make him their photographer!

–Nicole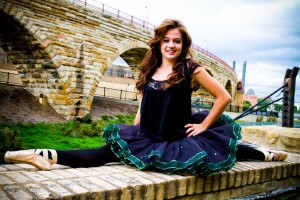 Working with Kyle was such a unique and exciting experience. His energy and pizazz really makes for some amazing photos. He is so gutsy and everything he had me do was so edgy and so crazy he was the perfect photographer for me! Being an athlete himself, i found Kyle's intensity matched mine and i felt so comfortable during the shoot i couldn't have picked a better photographer! If you love energetic and fierce photography with a crazy edge Kyle is the way to go! He listens and gives great suggestions and above all is just so cool to work with. He really got into the shoot and i could tell he was having just as much fun as i was and he is so into what he does and it really came through in my photos! Thanks Kyle!           –Meggie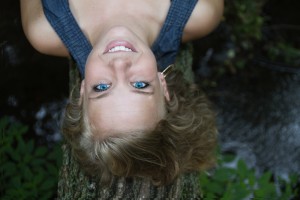 Kyle's style is energetic and unique. He makes u feel so comfortable with all of his different ideas! He's up for anything and is creative in the way he can turn someones front yard into a photo shoot! My pictures are wonderful and don't look like anyone else's, I absolutely love them! Kyle put his own edge into our photo shoot and it was my best photo experience yet.
— Taylor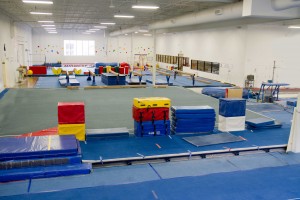 Kyle is one of our coaches here at Midwest. We constantly see how passionate he is about his work. It made perfect sense to have him do our photos of the new gym when it was finished. Now we're talking about having him come in for our 400+ Kids to offer custom sports and buddy photos. He's very professional proficient and diligent. He's great with kids both young thru adults. Lastly how he runs his business is clean, organized and easy for even the most frustrating parent our confused non tech savy person. As you can see by the reviews below you get a lot of bang for your buck, and the quality and care you get is beyond amazing! — David (rec director)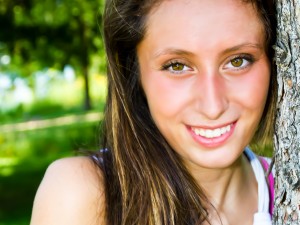 Working with Kyle was really a great experience! I think that because Kyle is young, new, and outgoing really gives you the oppportunity to have unique and creative pictures, that you would not get at a studio. Kyle's ideas are great,too. Even if your not sure about a certain pose, kyle will totally talk you into it and it ends up being one of the best in the bunch. Kyle also spent a huge amount of time going through my pictures and editing them to make sure that they went up and beyond the expectations I had! I love my senior pictures, and best of all I love that Kyle's photography skill let's my personality come through the lens and into my picture. I'd highly recommend Kyle to any of my friends, or anyone at that. No worries here people, you won't be anything less than thrilled about your pictures!          –Andrea
Kyle did an amazing job on my daughters grad pictures! I would highly recommend him and he took lots of time of all sorts of poses, and he never rushed. He also has great ideas for places to go! My daughter said that he made her feel comfortable and really liked him! His prices are also very affordable and i would highly recommend!
— Michelle
.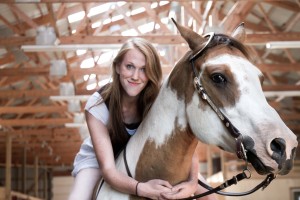 Kyle took my senior pictures and did a wonderful job! He made the whole experience as non-stressful as humanly possible. We had to reschedule once because of weather, but he came out the soonest possible day after the fact, which was so convenient! We had a lot of fun taking the pictures and he had a very fair price! We did a lot of different shots and he was amazing working with me and the animals I used in my pictures. The whole time he was there I was laughing and comfortable, I don't think the day could have gone any better! I highly suggest him for any of your photography needs!
–Emily
I have been friends with Kyle for about a decade now. Since we were kids, we have been taking videos, and pictures always trying to get the best shot in the best location. We have hundreds of pictures over the years that have turned out absolutely amazing. I can honestly say, working with Kyle has been just fantastic! And thanks to his love for photography, i now have so many awesome pictures to show my friends, and family. If you choose to work with Kyle, I guarantee you won't be disappointed!
–Dan

Kyle's creativity and personality are unmatched by other photographers! He has an eye for visually intriguing poses and backgrounds. His communication skills– friendly, effective and efficient– make for a smooth photo shoot. Kyle is passionate about what he does, is not afraid to experiment with color and special effects, and loves to laugh! Because he is so friendly and takes the time to fine tune end results, I would say that Kyle is the best photographer I have worked with!
–Annie
Kyle is the man at taking pics. His attitude is exceptional always positive and so fun to be around. He shot some pics of me modeling band merch and it was a sick day for sure. I was so amazed at how well the pics turned out. We would walk around and he would get these sweet ideas of what would look cool and they looked so good. Even without the editing his shots were sick but after he played around with them he really made stuff pop out and looked crazy. But i would recommend Kyle to anyone, very gifted man indeed.
–Josiah

Ever since i have met Kyle i have noticed that he looks at photos or anything differently then others. He is very creative with his picture ideas and can make any photo into an amazing one through his editing. He is also very motivated and very enthusiastic and friendly. In my senior pics he made them fun and professional.
— Nate

Kyle's eye for artistic and creative photography, along with his passion for what he does sets him apart from other photographers. He is a very kind person and a joy to work with, I highly recommend him to anyone looking for professional quality services.
–Lynn
Kyle is always super fun to shoot with. He's excited when he's shooting almost like getting a thrill out of it. Especially when dealing with people. It's not like that awkward moment when he's taking photos, he can actually make it feel low key and comfortable even though the photos turn out great.
— Shane
Kyle Heaser is an awesome artist and photographer! Fun to be around, professional, and capable. I would recommend hiring him for your wedding or event.
–Katie
Kyle is good.
–Kori
Lead Image Photography is owned and run by Kyle Heaser. Kyle is a professional wedding photographer, engagement photographer and senior portrait photographer. While these are his specialties he also does many other types of photography so contact him for any other photography need. He can be reached at (651) 707-5522, email him at leadimagephotography@gmail.com or through the contact page.