1)   Master your camera as soon as you can! The more familiar you are with every aspect of your camera the more comfortable you will be in all situations and the more effective you will be with altering settings, recognizing and fixing problems, the whole nine yards. This includes reading the manual a couple times and even asking other people who are professionals or at least have more experience than you.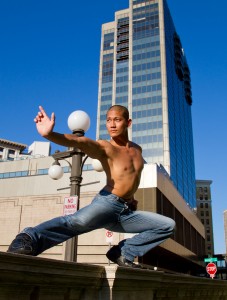 2)   PRACTICE PRACTICE PRACTICE!!! I can't stress it enough. Get out there and practice all the things you are learning in step #1. You should be intermixing practice with all these steps as you go along. The more practice you get the faster you will be able to correctly change settings as well as being able to notice great photo opportunities etc.
3)   Play around with your ISO settings, flash settings, shutter speeds, apertures, zooming etc. These specific categories can do a lot for a photo either positively or negatively.
4)   PAY ATTENTION TO YOUR PHOTO FILE SETTINGS! Are you saving your photos onto your memory card as RAW, Large RAW, Medium RAW, Small RAW or JPEG, Large JPEG, Medium JPEG, or Small JPEG? These make a world of difference depending on why you are taking the photos. If you plan on having 8×10 or larger prints, I would highly recommend staying away from saving in small formats but going with something larger. Will you be making posters? Go with the larges available size for your camera. Otherwise you will have to retake your photos or put up with poor results.
5)   The steadier the camera and the better the quality of the photo. Getting something in focus will present a far larger hurdle for a person shooting with an unsteady camera. Tripods help tremendously when the situation allows for the use of one. Especially if you are in low light conditions, a tripod will be very handy in getting clearer images
6)   Once again going to professionals with questions and or recommendations will lead to priceless information and assist you greatly in your photo taking adventures
Comments Closed